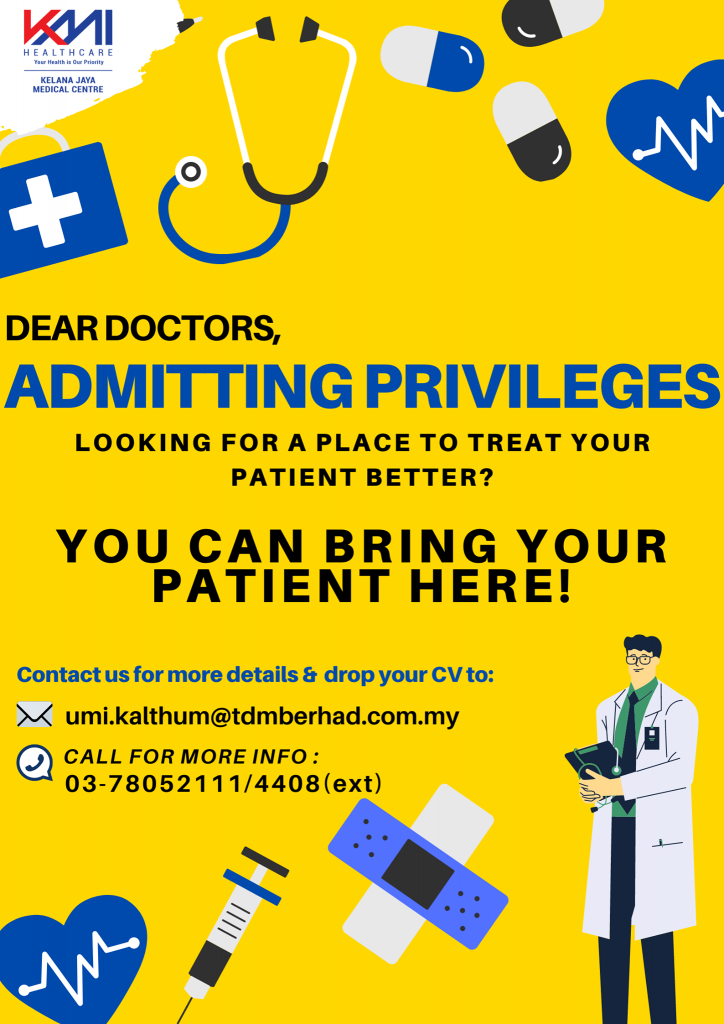 Dear Doctor,
Are you looking for a place to treat your patients better?
Worry not, we could offer you admitting privileges here at Kelana Jaya Medical Centre.
Admitting privilege (AP) : AP is the right of a doctor, by virtue of membership as a hospital's medical staff, to admit patients to a particular hospital or medical center for providing specific diagnostic or therapeutic services to such patient in that hospital.
For more inquiries, feel free to contact our Admin Department at 03-7805 2111 (ext;4408)
or
email us at umi.kalthum@tdmberhad.com.my